Presidential candidate: Bartomeu is disappointing,I don't know if he lives in a parallel world
Presidential candidate: Bartomeu is disappointing,I don't know if he lives in a parallel world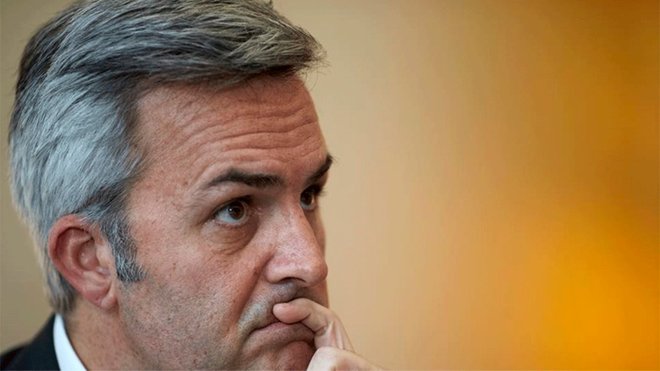 On August 20th, in an interview with "Daily Sports News",Barcelona presidential candidate Wundt said:"Bartomeu's remarks are disappointing,I don't know if he lives in a parallel world or what,He now acts as if what happened before in Rome, Liverpool and Lisbon does not exist."
Koman made his debut as Barcelona coach yesterday.What do you think of this decision?
"The coaching change did not solve the club's current competitive, internal structure and economic problems.This is an excuse for Bartomeu and his board to remain in power.It is inevitable to eradicate now and start over."
We are talking about a legend in the hearts of a Barcelona fan
"indeed,Koman is indeed,We must also thank him,Considering the difficult situation we are going through,He is still willing to take up this responsibility.I wish him all the best.He has a tough personality,Is a member of the dream team,He accepted Cruyff's teaching."
But if you win the presidential election in March 2021,He won't let you be the coach of choice…
"I have seen those media use my words as headlines,Said that even if he wins the Triple Crown next season,He won't be my coach either,This sentence needs to be in context."
Please explain
"We believe that the club's plan for the next ten years cannot be built around a coach alone.Barcelona's coach is a very important position.Indeed,But it is only a part of a more complete and complex device.In order for us to have the greatest success in the next ten years,We need to implement a sports vice chairman until benjamin (8-9 years old,The youngest echelon) coach's solid plan."
If you win the election,What are your plans in the short term?
"We advocate a way of communication to solve problems,I also sincerely hope that Koeman and Barcelona can win the Triple Crown.I am sure that Harvey can reach the height of matching Coman's talent in our plan."
It seems that you already have your own coach: Harvey,What about the sports vice chairman and technical secretary?
"We have also considered it.The vice chairman of sports will also be a former player with a rich career.Sí The al futur plan is the result of our 7 years of hard work,We are not candidates who organized in a hurry six months before the election.We have 20 senior executives, 1 CEO, and 1 ambitious organization system in all fields.We have a carefully prepared plan."
Then I feel that Planes, who has officially become a technical secretary recently, is not in your plan anymore
"Let's think about it first,How could Koeman want to work with Planes?He is one of the club's heads of failed signings in recent seasons.His work must be reported to the vice chairman of sports.And the vice chairman of sports is now Bartomeu himself…In other words, it is still the group of people who caused the current club competition crisis making decisions.To be honest, there is really no sense at all.And I think this is absurd behavior."
They have to keep working,The club can't stop there…
"This management has no right to make decisions that will have a significant impact on the club in the next few years.So if the new technical secretary and new coach in 2021 think that, for example, Suarez or Pique are still extremely important in the replacement,But Planes and Koman already thought they were leaving?This makes no sense,We must have a vision,Need to consider the future,Need to think about the future,Need to consider what is a better choice for Barcelona."
Are you afraid that Messi will leave Barcelona?
"I think there is such a risk,This also gave me a nightmare.Messi is a club player,Is the most important player in Barcelona's history,And when he retires, his status will be even higher.The connection between Messi and Barcelona must continue after he retires.He should become the image of Barcelona in global development."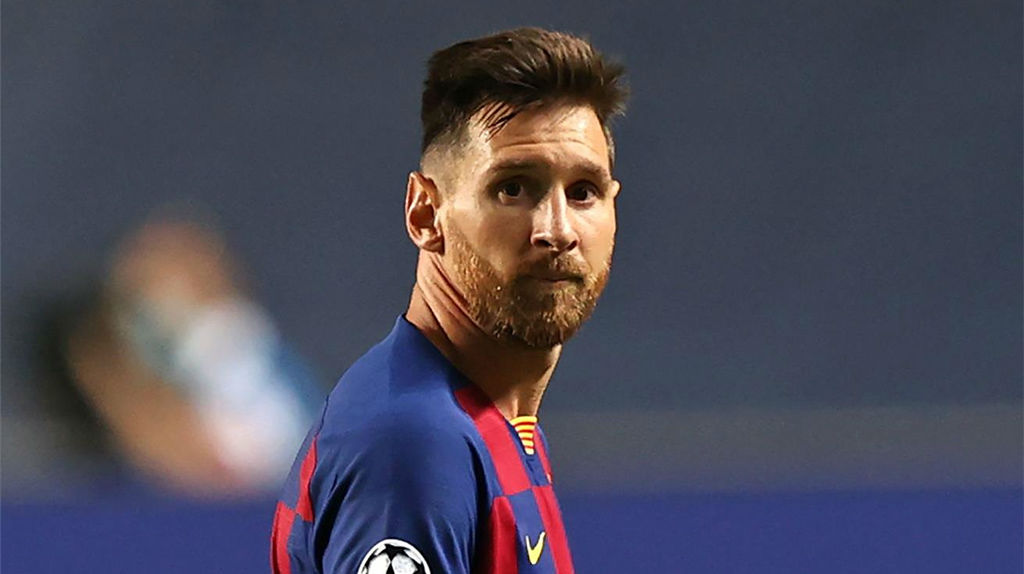 What do you think of Bartomeu's recent remarks via Barcelona TV?
"I think he is out of touch with reality,I don't know if he lives in a parallel world or what.His remarks are very disappointing.Do not resign and put your own interests before the club,This is irresponsible.This is another proof that the club must change its management model.Bartomeu did not watch the reporter's report,Did not listen to what everyone was saying,Did not consider the members on the street.His attitude is as if what happened in Rome, Liverpool and Lisbon before did not exist."
So what are the possible benefits of Bartomeu?
"They made the decision to stay in power to balance their finances,To reduce the risk of being sued after the fact.And I feel that this also gives them enough time to create successor candidates that are relevant to their interests."
I feel like knowing what you want to say,But can you make it more clear?
"We received the news that they are now moving,They are trying to find candidates related to this board of directors through Roselle.Like Jordi Roche or Joan Rosell…"
They have this right,Isn't it?
"of course,I respect their choice,Any member can participate in the election.But then,Participating in the Barcelona presidential election is like bidding for the Olympics.It takes time,It takes years of work,Need to plan,There needs to be a way,A detailed plan is required.Just speak out'I'm looking for a famous person with a face,Then we will fill in all the content of the campaign',This is useless."
You are not like this…
"Sí al Futur is a plan for Barcelona to remain a member club in 2030 and continue to win the Champions League.This plan started in 2018,And never raised any objections,It has always been a plan that tries its best to put forward constructive opinions."
There will be a general meeting in October,If there is a chance,What advice would you make to members?Or what request is made to them?
"I will ask them not to pass any proposal that may have a definite impact on Barcelona after March 2021.I'm talking about the lineup update, sponsors, and naming rights for the Nou Camp…Ask them not to pass any proposal to use the club as collateral,I already feel they might use Espai Barça (Camp Nou reconstruction plan,Will cost 800 million euros,The club made a loan for this).I hope this conference can be a transparent conference,Especially the meeting that can clearly understand the current economic situation of the club."
Now someone wants you to join forces with Laporta
"Indeed, many people walking on the street have made such a request to me.They said that now the two of us together would be the best choice for Barcelona.But Laporta,One of the best presidents in Barcelona's history,I think he belongs to the past,And Sí The al Futur (yes to future) plan is just like its name,It is a plan for the club for the next ten years.Laporta and I have similar ideas,But other than that,We haven't even considered joining hands."
ESPAI BARÇPlan A
"If we still have an impression,This plan was passed at the 2014 General Assembly,And in the best case,The reconstruction of the Nou Camp will not be completed until 2025.We are talking about a plan that will take 11 years to be really visible and tangible.ReallyThis is absolutely messy.I remember Bartomeu initially promised the new Palau (indoor arena,Will be the home stadium of Barcelona basketball, handball and indoor football) will be completed in 2019…But we are now in 2020,This project has not yet started.This is another example of this management's failed decision in recent years.This makes us lose our financial strength,They should have done better,But they failed."
Russell previously said that Barcelona should not continue to be"Not just a club"Dragged down by the tags,The areas should be separated,Let members choose which field to support
"Barcelona's multi-sportsmanship is the club's DNA.We will not give up our history,Nor will we give up our identity.Not only will we not cancel those departments,completely opposite.We have an ambitious plan to unleash our full potential.First of all,We hope that women's football can participate in all levels of competition,We will create more departments,And considering that each field has its own situation and needs,We will let each department be managed like a club.As for Russell's deletion of some departments,He said it based on the existing financial problems of the club.But in order to solve this problem,We need to have the ability to generate more income and maintain the club's new management model."