The Barcelona players were silent collectively,No one said goodbye to Setien,No one welcomes Koman
The Barcelona players were silent collectively,No one said goodbye to Setien,No one welcomes Koman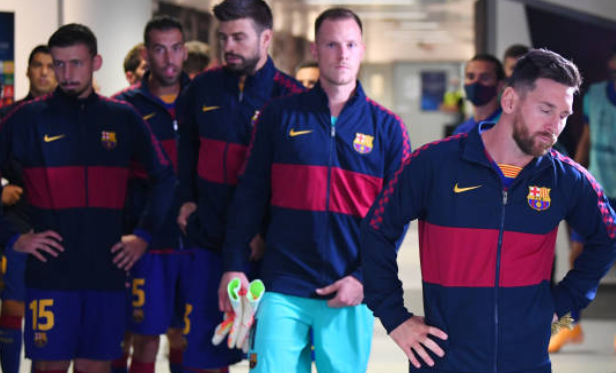 On August 20th, 6 days have passed since they lost to Bayern.In these 6 days, Barcelona experienced Setion's dismissal,Koman took office,During this time,Only Ter Stegen updated the social network,Take the initiative to apologize to the fans,And the news to inform the operation.And the other social network update is Vidal,His content is vacation with children.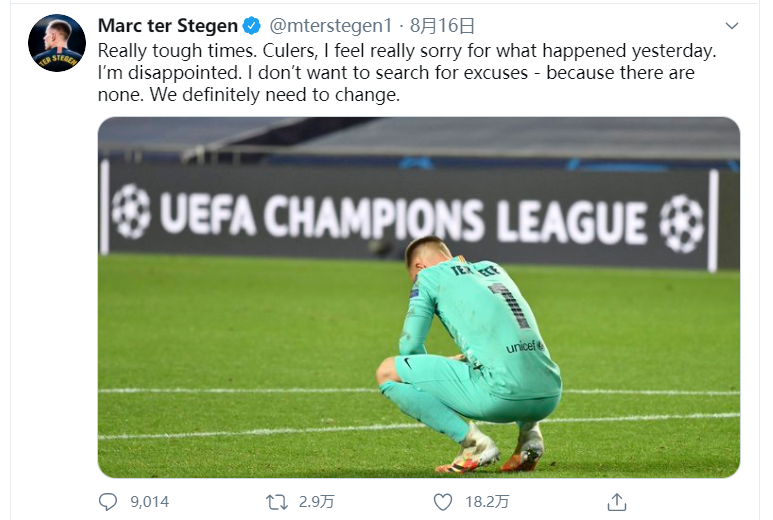 The other Barcelona players have remained completely silent during this period.No one said goodbye to Setien,No one publicly welcomed Koeman to join.
Interestingly,Setien's assistant,Eder Sarabia, who has caused controversy many times this season, reposted a tweet after 6 days today.This tweet wrote in Basque:"Great things,Start at the end——Van Gogh".