Liu Yi lost 39 points and 8 rebounds.Beijing Sport University stops in the top 16
Liu Yi lost 39 points and 8 rebounds.Beijing Sport University stops in the top 16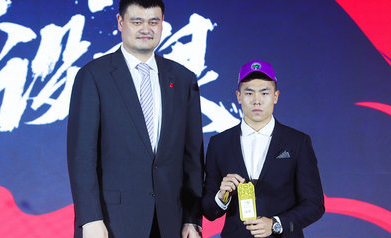 News on August 25 In the just-concluded CUBA 16-to-8 game,Beijing Sport University lost to Taiyuan University of Technology 73-82.North Sports University Liu Yi scored 39 points and 8 rebounds,Unstoppable defeat.
Liu Yi played 38 minutes in this game,15 of 29 shots,Scored 39 points, 8 rebounds and 3 steals.Yang Haozhe scored 7 points and 4 rebounds in 22 minutes.
In the CBA Draft,Liu Yi was selected by Shandong with the tenth overall pick,Yang Haozhe was selected by Tong Xi with the 16th overall pick.
(Edit: Yao Fan)