Bucks assistant Darwin Hamm is one of the candidates for the 76ers' new coach
Bucks assistant Darwin Hamm is one of the candidates for the 76ers' new coach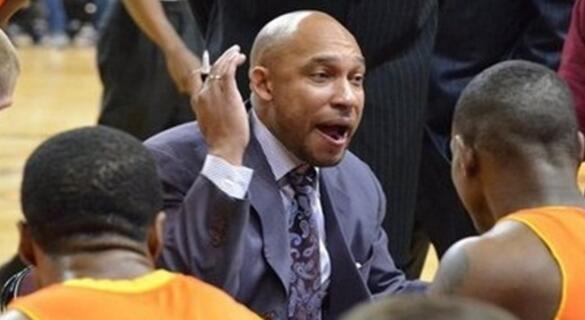 According to a report by CNBC reporter Jabari Young, August 27th,Several agents and rival team executives revealed thatBucks assistant Darwin Hamm is one of the candidates for the new coach of the 76ers.
The 76ers parted ways with Brett Brown before,The candidates for the new coach of the 76ers include 76ers assistant Amy Uduka, Clippers assistant Tyronn Lu, and Villanova University coach Jay Wright.
After Mike Budenholzer became the Bucks coach,Hamm joined Budenholzer to join the Bucks,Before joining the Bucks,Hamm is Budenholzer's assistant in the Eagles.
Before joining the Eagles,Hamm served as an assistant coach for the Lakers for two seasons.He previously served as the coach of the Development League.
As a player,Hamm has played for a total of 6 teams in 8 NBA seasons.In addition,He also fought in the international arena,He has been in Spain, the Philippines and Puerto Rico.The 2004-05 season,Hamm officially retired from the NBA.
(Edit: Li Changlong)